Fitness HIER! Tuk
Fitness HIER! Tuk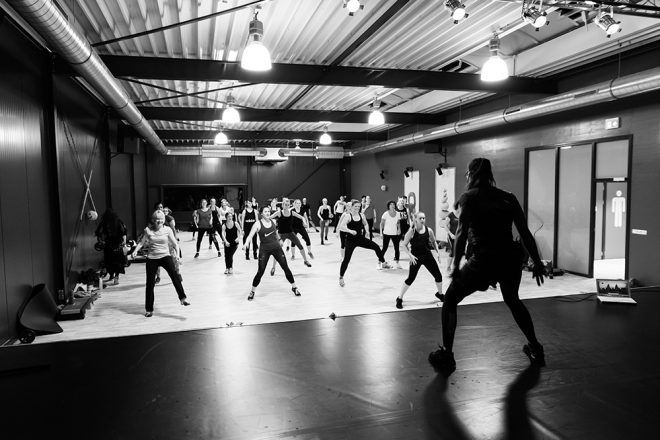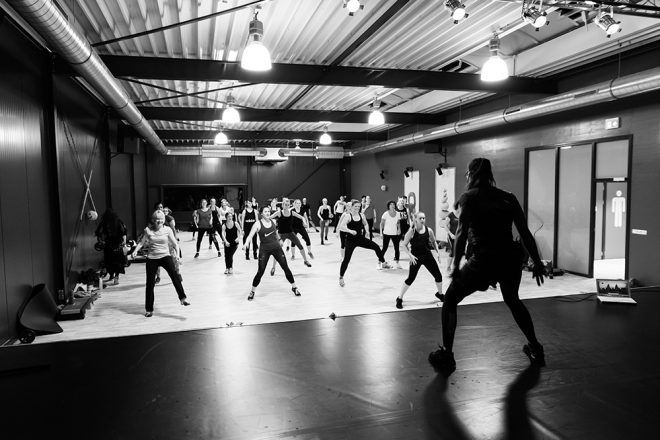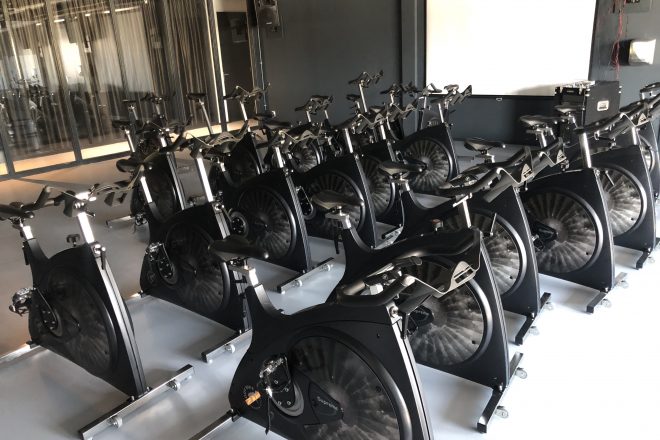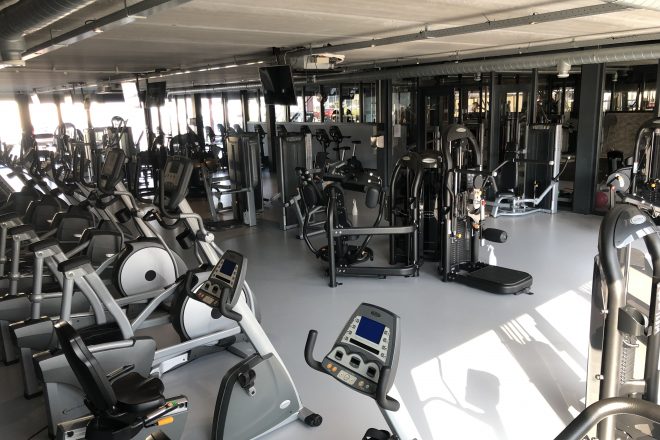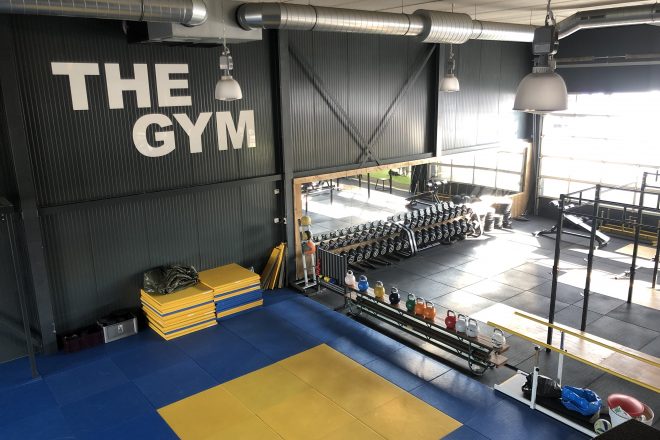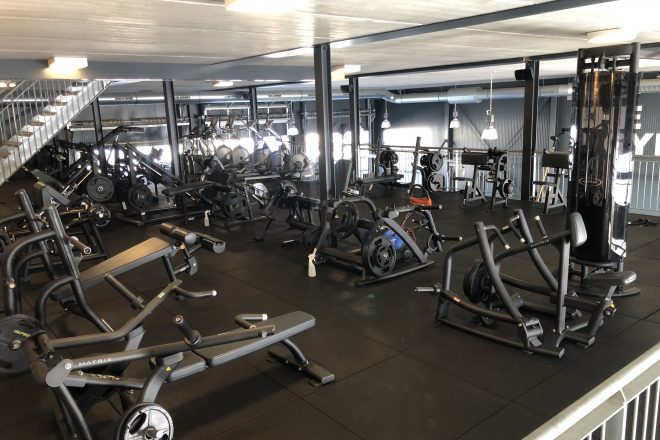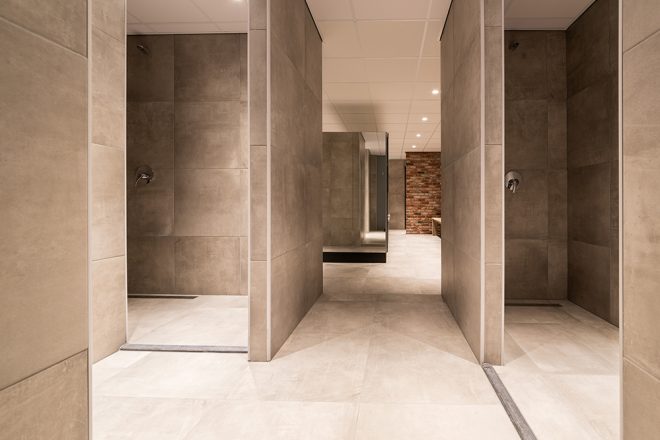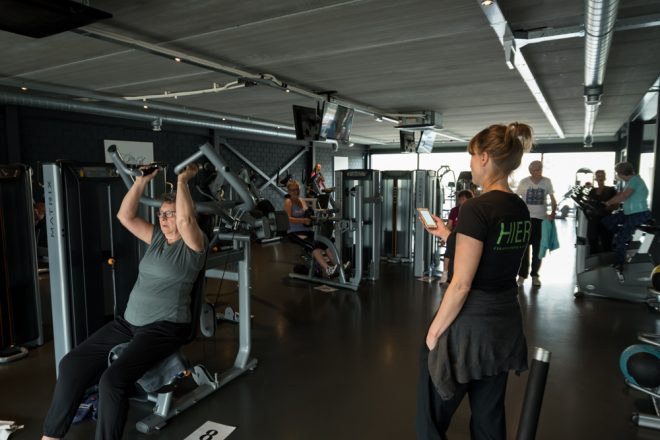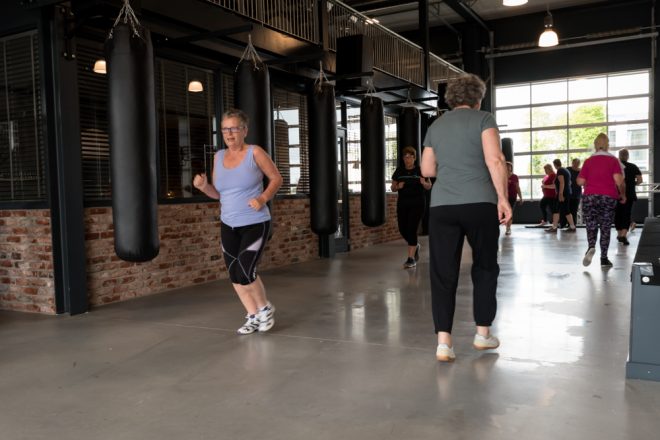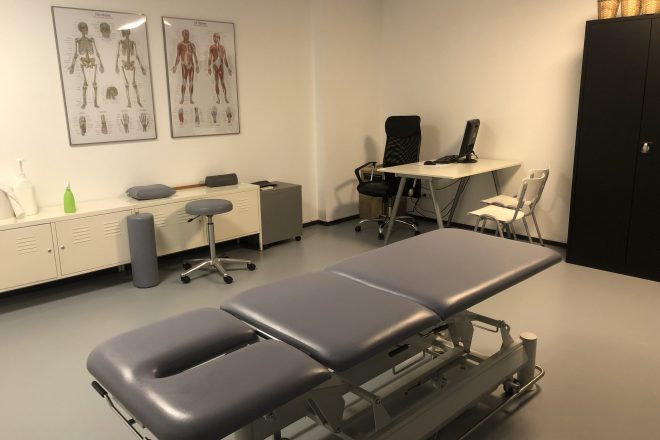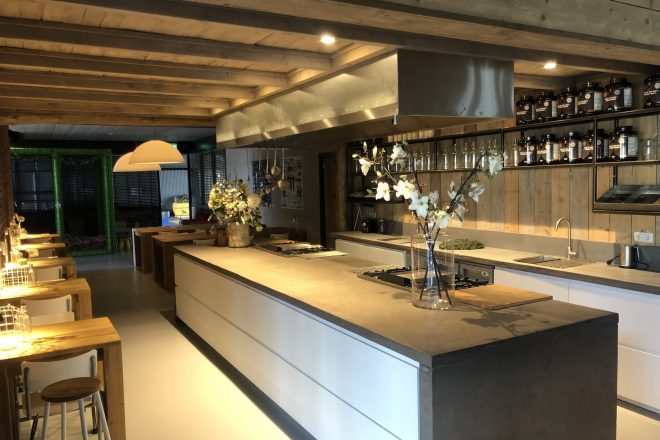 General information
Bij Fitness HIER! vind je meer dan fitness en groepslessen alleen. Fitness HIER! kenmerkt zich door haar klantvriendelijkheid. Wij vinden het belangrijk dat iedereen zich thuis voelt! Naast het sporten bieden wij een sfeervolle horecaruimte waar voor of na de training even gezellig wat gedronken kan worden.
Het fitnessgedeelte bestaat uit een regulier gedeelte met kracht- en cardioapparaten, een zaal voor circuittraining met grote ruimte voor grondoefeningen. Daarnaast hebben wij The Gym, dé plaats voor de fanatieke krachtsporter. Hier vind je een free weight area met dumbells t/m 60 kg, barbells en kettlebells. Ook is hier een Plate loaded area, een boksring en 15 bokszakken.
Fitness HIER! is een fitnesscentrum met uitgebreid Les Mills groepslesrooster (RPM, BodyStep, BodyPump, BodyBalance, BodyJam), (Power)Yoga, Outdoor Fit, HIIT, Kickfit, MMA, Kickboksen, SeniorenFit, afval programma BIG MOVE en nog veel meer!
Ben je meer van het dansen? Ook daarin hebben wij een uitgebreid aanbod. Voor meer informatie over dansen kijk op www.dans-hier.nl. Tevens is er een zonnebank en fysiotherapiepraktijk in het pand aanwezig, deze is ook voor niet-leden toegankelijk. Meer informatie hierover is te vinden op www.fysiotherapie-hier.nl. Fitness Hier heeft in Wolvega ook een prachtige locatie! Met jouw abonnement kun je op beide locaties onbeperkt sporten en dat al vanaf €23,50!
Show more
Customer stories
Facilities
General
Ladies only
Wifi available
Lockers
Daycare
Company fitness possible
Coffee corner, Bar or Lounge
Parking possible
Free parking
Disabled parking space
Luxury
Showers
Airconditioning
Massage
Tanning Bed
Weights
Dumbbells up to 30kg
Dumbbells up to 40kg
Dumbbells up to 50kg
Dumbbells up to 60kg
Equipment
Balance trainer
Boxing gloves
Cable crossover
Crosstrainer
Decline benchpress
Flat benchpress
Incline benchpress
Kettlebells
Power station
Lifting straps
Treadmill
Push-up grips
Pull-up bar
Rowing machine
Skipping rope
Squat rack
TRX Suspension Cables
Total offer
Group lessons
Virtual group lessons
Abdominal Quarter
BodyAttack
BodyBalance
BodyCombat
BodyPump
Boxing
Bootcamp
Circuit training
HIIT Training
Kickboxing
MMA
RPM
Seniors Fitness
Sh'bam
Spinning
Steps
Yoga
Punching Bag Training
Zumba
Accompaniment
Free training schedule provided
Personal training
Small Group Training
Dietitian
Physiotherapy
Subscriptions
2 jaar onbeperkt

for everyone

from €23,50

per month

for 24 months

Duration: 24 months
Price per year: €282,00
Prijs per month: €23,50
Registration fee: €25,00
Number of times per week: Unlimited
Remarks:

1 jaar onbeperkt

for everyone

from €28,95

per month

for 12 months

Duration: 12 months
Price per year: €347,40
Prijs per month: €28,95
Registration fee: €25,00
Number of times per week: Unlimited
Remarks:

zes maanden onbeperkt

for everyone

from €32,95

per month

for 6 months

Duration: 6 months
Price per year: €395,40
Prijs per month: €32,95
Registration fee: €25,00
Number of times per week: Unlimited
Remarks:

een maand onbeperkt

for everyone

from €40,00

per month

for 1 month

Duration: 1 month
Price per year: €480,00
Prijs per month: €40,00
Registration fee: -
Number of times per week: Unlimited
Remarks:

BIG MOVE afvalprogramma

for everyone

from €42,00

per month

for 3 months

Duration: 3 months
Price per year: €504,00
Prijs per month: €42,00
Registration fee: -
Number of times per week: 3
Remarks:

Gezin 2 jaar onbeperkt

for families

from €52,50

per month

for 24 months

Duration: 24 months
Price per year: €630,00
Prijs per month: €52,50
Registration fee: €25,00
Number of times per week: Unlimited
Remarks:

Gezin 1 jaar onbeperkt

for families

from €62,50

per month

for 12 months

Duration: 12 months
Price per year: €750,00
Prijs per month: €62,50
Registration fee: €25,00
Number of times per week: Unlimited
Remarks:

Bedrijfsfitness 1 jaar

for everyone

from €28,95

per month

for 12 months

Duration: 12 months
Price per year: €347,40
Prijs per month: €28,95
Registration fee: €25,00
Number of times per week: Unlimited
Remarks:

Bedrijfsfitness half jaar

for everyone

from €32,95

per month

for 6 months

Duration: 6 months
Price per year: €395,40
Prijs per month: €32,95
Registration fee: €25,00
Number of times per week: Unlimited
Remarks:
Extras
Gebruik luxere kleedkamers

Prijs: €5,00
Toelichting: per maand, vanaf 18 jaar

Voedingsabonnement

Prijs: €25,00
Toelichting: per maand