CrossFit TCT Enschede
CrossFit TCT Enschede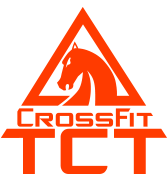 Hoge Bothofstraat 49
,
7511 ZA
,
Enschede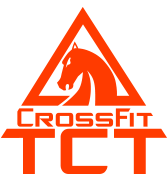 General information
CrossFit TCT is een officiële CrossFit affiliate en maakt deel uit van Training Center Twente, een plek waar je verschillende sporten kan beoefenen met één abonnement.
Naast je dagelijkse WOD kan je bij ons deelnemen aan CrossFit specialty lessen: Gymnastics, Power Lifting en Olympic Lifting. Daarnaast kan je ook vrij trainen en deelnemen aan alle andere lessen die TCT aanbiedt zoals Zaktraining, Dames Kickboksen, MMA of Submission Grappling.
Met welk doel je ook komt om te CrossFitten, bij ons is iedereen een atleet op zijn of haar eigen niveau. Wij zorgen ervoor dat iedereen tot zijn recht komt en zich welkom voelt bij CrossFit TCT.
Show more
Customer stories
Facilities
General
Wifi available
Lockers
Company fitness possible
Coffee corner, Bar or Lounge
Parking possible
Electric charging station
Disabled parking space
Weights
Dumbbells up to 50kg
Barbells 10kg
Barbells 15kg
Barbells 20kg
Plates 0,5kg
Plates 1kg
Plates 1,25kg
Plates 1,5kg
Plates 2,5kg
Plates 5kg
Plates 10kg
Plates 15kg
Plates 20kg
Plates 25kg
Equipment
Abwheel
Bumper Plates
Cable crossover
Fitness balls
Fitness elastics
Flat benchpress
Incline benchpress
Kettlebells
Power station
Push-up grips
Pull-up bar
Rowing machine
Skipping rope
Squat rack
Stepper machine
Total offer
Accompaniment
Personal training
Small Group Training
Physiotherapy
Subscriptions
TCT PLATINUM

for everyone

from €60,00

per month

for 1 month

Duration: 1 month
Price per year: €720,00
Prijs per month: €60,00
Registration fee: €20,00
Number of times per week: Unlimited
Remarks: Onbeperkt fitness, toegang fitness area, toegang CrossFit area, 4 groepslessen p/m, 9 CrossFit lessen p/m, vanaf 14 jaar

TCT PLATINUM ELITE

for everyone

from €70,00

per month

for 1 month

Duration: 1 month
Price per year: €840,00
Prijs per month: €70,00
Registration fee: €20,00
Number of times per week: Unlimited
Remarks: Onbeperkt fitness, toegang fitness area, toegang CrossFit area, onbeperkt groepslessen, onbeperkt CrossFit lessen, vanaf 14 jaar
Extras
Personal Training - 1 op 1

Prijs: €0,00
Toelichting: Wij bieden verschillende pakketten aan; 4, 8 en 24 lessenpakketten

Personal Training - Duo

Prijs: €0,00
Toelichting: Wij bieden verschillende pakketten aan; 4, 8 en 24 lessenpakketten

Personal Training - Small Group

Prijs: €0,00
Toelichting: Wij bieden verschillende pakketten aan; 4, 8 en 24 lessenpakketten