City Gym Maastricht
City Gym Maastricht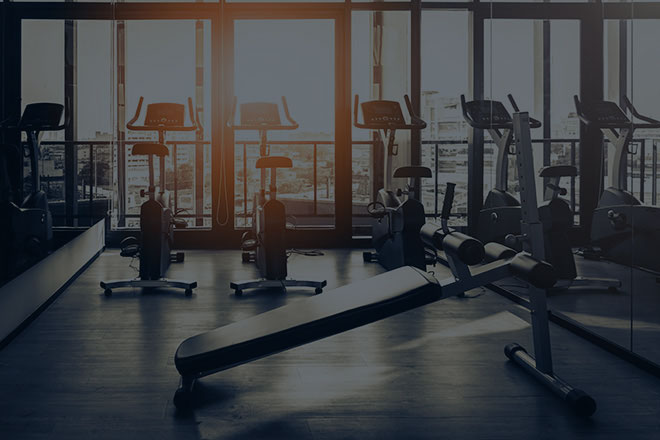 Achter de Barakken 13
,
6211 RZ
,
Maastricht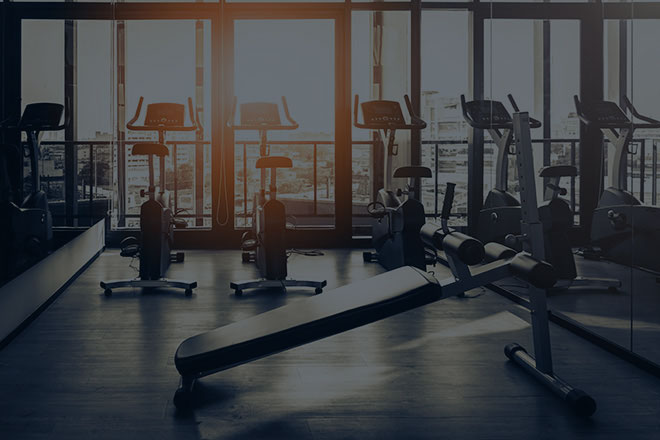 No picture available yet.
General information
City Gym Maastricht is a gym located in Maastricht. City Gym Maastricht offers various facilities and has various subscriptions, so that there's a choice for everyone at this gym. Wondering if City Gym Maastricht is something for you? Check out the customer stories, the offer and the facilities and take a trial lesson!
Facilities
The facilities are not yet known to us at this time.
Total offer
Accompaniment
Personal training
Dietitian
Physiotherapy
Subscriptions
Fitness

for everyone

from €50,00

per month

for 3 months

Duration: 3 months
Price per year: €600,00
Prijs per month: €50,00
Registration fee: €25,00
Number of times per week: Unlimited
Remarks:

Fitness

for everyone

from €45,00

per month

for 6 months

Duration: 6 months
Price per year: €540,00
Prijs per month: €45,00
Registration fee: €25,00
Number of times per week: Unlimited
Remarks:

Fitness

for everyone

from €42,00

per month

for 12 months

Duration: 12 months
Price per year: €504,00
Prijs per month: €42,00
Registration fee: €25,00
Number of times per week: Unlimited
Remarks:

Partner

for duos

from €89,00

per month

for 3 months

Duration: 3 months
Price per year: €1,068,00
Prijs per month: €89,00
Registration fee: €25,00
Number of times per week: Unlimited
Remarks:

Partner

for duos

from €79,00

per month

for 6 months

Duration: 6 months
Price per year: €948,00
Prijs per month: €79,00
Registration fee: €25,00
Number of times per week: Unlimited
Remarks:

Partner

for duos

from €69,00

per month

for 12 months

Duration: 12 months
Price per year: €828,00
Prijs per month: €69,00
Registration fee: €25,00
Number of times per week: Unlimited
Remarks:

Yoga

for everyone

from €45,00

per month

for 3 months

Duration: 3 months
Price per year: €540,00
Prijs per month: €45,00
Registration fee: €25,00
Number of times per week: Unlimited
Remarks:

Yoga

for everyone

from €40,00

per month

for 6 months

Duration: 6 months
Price per year: €480,00
Prijs per month: €40,00
Registration fee: €25,00
Number of times per week: Unlimited
Remarks:

Yoga

for everyone

from €35,00

per month

for 12 months

Duration: 12 months
Price per year: €420,00
Prijs per month: €35,00
Registration fee: €25,00
Number of times per week: Unlimited
Remarks:

Student

for students

from €35,00

per month

for 3 months

Duration: 3 months
Price per year: €420,00
Prijs per month: €35,00
Registration fee: €25,00
Number of times per week: Unlimited
Remarks:

Student

for students

from €33,00

per month

for 6 months

Duration: 6 months
Price per year: €396,00
Prijs per month: €33,00
Registration fee: €25,00
Number of times per week: Unlimited
Remarks:

Student

for students

from €30,00

per month

for 12 months

Duration: 12 months
Price per year: €360,00
Prijs per month: €30,00
Registration fee: €25,00
Number of times per week: Unlimited
Remarks:

65+

for seniors

from €45,00

per month

for 3 months

Duration: 3 months
Price per year: €540,00
Prijs per month: €45,00
Registration fee: €25,00
Number of times per week: Unlimited
Remarks:

65+

for seniors

from €42,00

per month

for 6 months

Duration: 6 months
Price per year: €504,00
Prijs per month: €42,00
Registration fee: €25,00
Number of times per week: Unlimited
Remarks:

65+

for seniors

from €40,00

per month

for 12 months

Duration: 12 months
Price per year: €480,00
Prijs per month: €40,00
Registration fee: €25,00
Number of times per week: Unlimited
Remarks:
Extras
Dagkaart

Persoonlijk sportschema inclusief metingen en uitleg

Maandkaart