Anytime Fitness Maastricht Amby
Anytime Fitness Maastricht Amby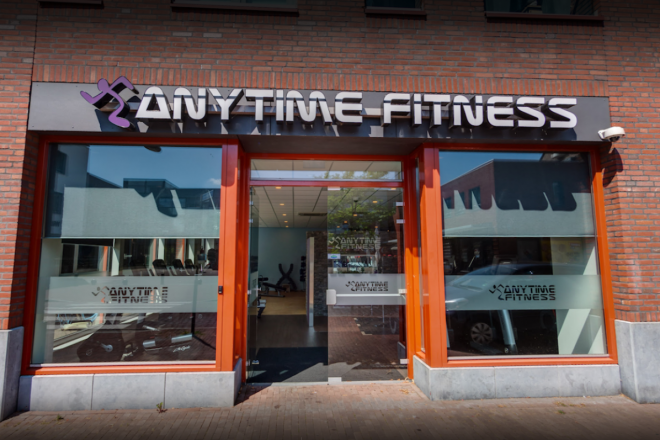 Ambyerstraat-Noord 25
,
6225 EA
,
Maastricht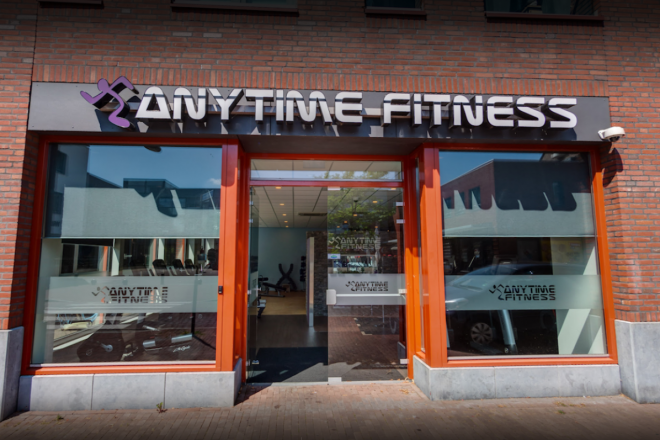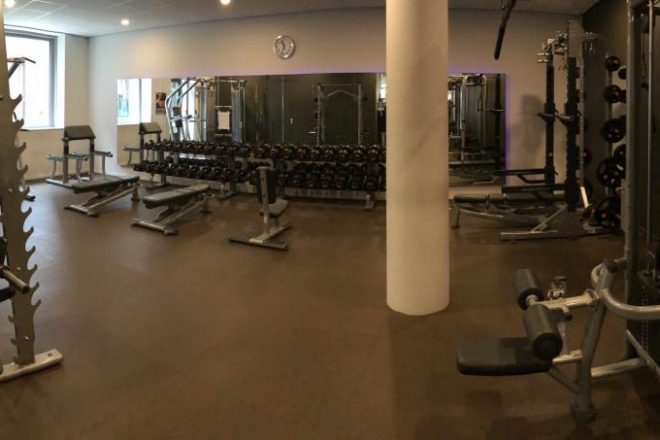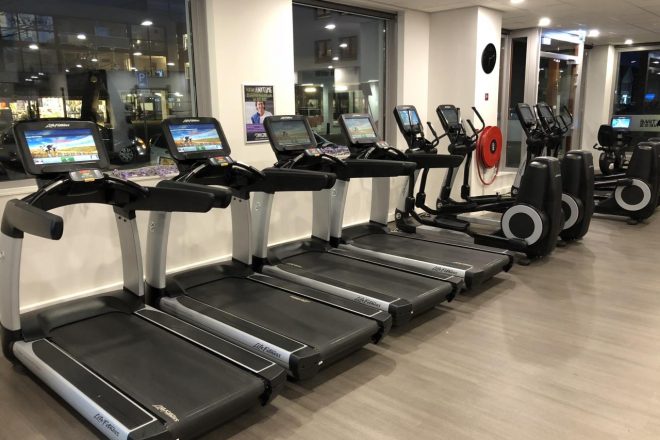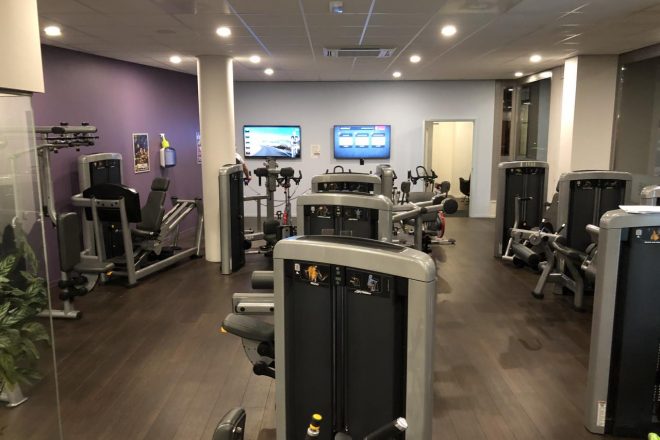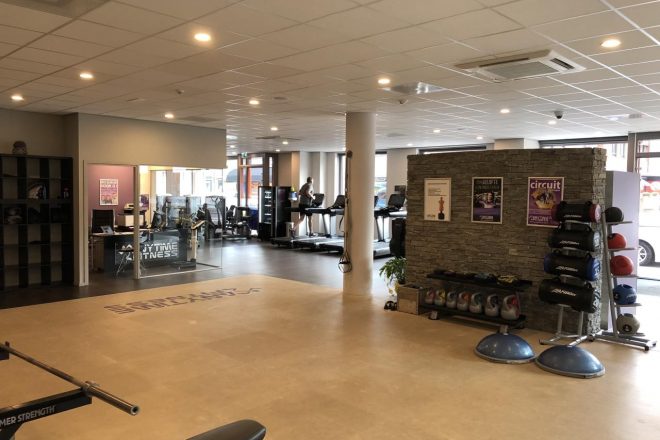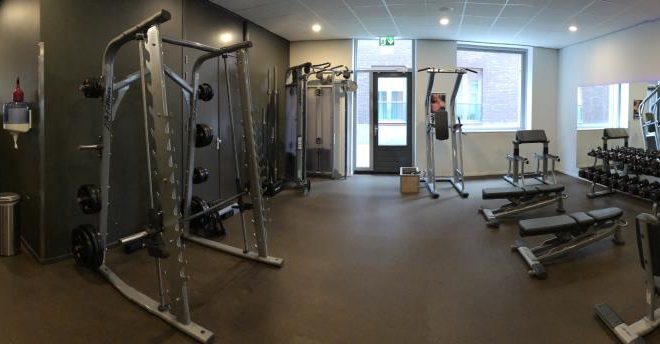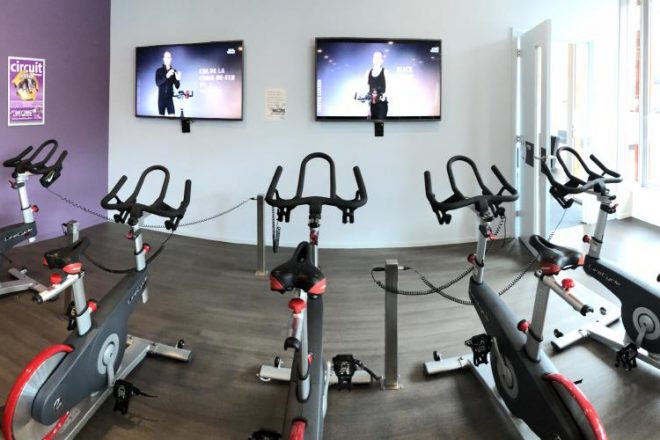 General information
Welkom!
Welkom bij Anytime Fitness Maastricht-Amby! Onze vakbekwame coaches staan voor je klaar, vanaf je eerste bezoek aan onze club! We snappen als geen ander dat er niet één aanpak is die bij iedereen werkt. We leren je daarom graag goed kennen. We luisteren naar je en gaan aan de slag met jouw wensen. Persoonlijke aandacht vinden we dan ook heel belangrijk. We gaan hierin verder dan andere sportscholen. We kunnen je bijvoorbeeld ook ondersteunen buiten de club. Hoe we dat allemaal doen? Neem contact met ons op, we vertellen je graag meer!
Persoonlijke aandacht. Dat is waar het om gaat.
Onze apparatuur of gewichten maken ons niet speciaal – natuurlijk hebben we die wel, maar wat ons onderscheid van andere sportscholen is ons personeel. Ons doel is om jou te helpen gezonder te worden. Hoe we dat het beste kunnen doen bekijken we samen. We zijn er om je te helpen. Samen zorgen we ervoor dat sporten leuk is, én blijft!
Gemak, plezier & persoonlijk!
Bij Maastricht-Amby hebben we voor alles een oplossing. We kunnen je helpen om regelmatig meer te bewegen, je te coachen op het gebied van voeding of zelfs een combinatie hiervan. Wil je liever een stapje verder? Dan zijn er ook mogelijkheiden voor Personal Training. We hebben zelfs vaak een fysiotherapeut in huis! Hoe dan ook, onze trainers staan voor je klaar. Niet alleen binnen de club, maar ook daar buiten. Kijk dus niet vreemd op, als je een appje krijgt van je coach! We houden graag contact!
Vraag een gratis 7-dagenpas aan via maastricht-amby@anytimefitness.nl!
Show more
Facilities
General
Wifi available
Lockers
Company fitness possible
Coffee corner, Bar or Lounge
Free coffee or tea
Parking possible
Free parking
Disabled parking space
Luxury
Showers
Airconditioning
Private showers
Weights
Dumbbells up to 40kg
Plates 25kg
Equipment
Abwheel
Balance trainer
Boxing gloves
Bumper Plates
Cable crossover
Crosstrainer
Decline benchpress
Fitness balls
Fitness elastics
Fitness belt
Flat benchpress
Hometrainer
Incline benchpress
Kettlebells
Power station
Lifting straps
Treadmill
Push-up grips
Pull-up bar
Rowing machine
Smithmachine
Spinbike
Skipping rope
Squat rack
Stepper machine
TRX Suspension Cables
Total offer
Group lessons
Virtual group lessons
Circuit training
Seniors Fitness
Spinning
Accompaniment
Personal training
Physiotherapy
Subscriptions
Volwassenen - 6 maanden

for everyone

from €48,95

per month

for 1 month

Duration: 1 month
Price per year: €587,40
Prijs per month: €48,95
Registration fee: €19,95
Number of times per week: 1
Remarks: Onbeperkt sporten: Incl. Groepslessen, sportschema's, metingen en gratis koffie

Volwassenen - 12 maanden

for everyone

from €43,95

per month

for 1 month

Duration: 1 month
Price per year: €527,40
Prijs per month: €43,95
Registration fee: €19,95
Number of times per week: 1
Remarks: Onbeperkt sporten: Incl. Groepslessen, sportschema's, metingen en gratis koffie

Jongeren tot 23j - 6 maanden

for youth

from €43,95

per month

for 1 month

Duration: 1 month
Price per year: €527,40
Prijs per month: €43,95
Registration fee: €19,95
Number of times per week: 1
Remarks: Onbeperkt sporten: Incl. Groepslessen, sportschema's, metingen en gratis koffie

Jongeren tot 23j - 12 maanden

for everyone

from €38,95

per month

for 1 month

Duration: 1 month
Price per year: €467,40
Prijs per month: €38,95
Registration fee: €19,95
Number of times per week: 1
Remarks: Onbeperkt sporten: Incl. Groepslessen, sportschema's, metingen en gratis koffie