Sportstudio Share-Fit Nuland
Sportstudio Share-Fit Nuland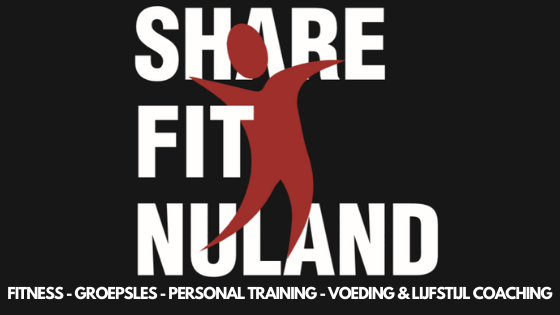 Akkerstraat 34
,
5391 BB
,
Nuland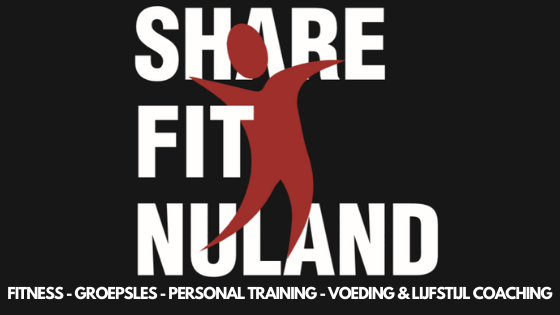 General information
Wij zijn sportstudio Share-Fit, de gezelligste van de regio.
Wij bieden het beste op het gebied van sport en een gezonde levensstijl.
Bij ons kun je terecht voor een vele groepslessen, altijd gegeven door professionals. Je bent bij Share-Fit ook op het juiste adres voor verschillende danslessen of om gebruik te maken van onze vrije fitness ruimte.
Je er staat nooit alleen voor bij Share-Fit, bij ons kun je terecht met al je vragen en helpen we je graag verder in de fitness ruimte met onze trainingsschema's en begeleiding. Zo kun je meteen goed beginnen zonder blessures op te lopen.
Ook kun je in de Share-Fit app verschillende workouts en oefeningen vinden, zodat jij gegarandeerd resultaat behaalt!
Daarnaast hebben we verschillende programma's, deze zijn speciaal ontworpen om jouw te helpen je persoonlijke doelen te behalen. Zo hebben we ons 12 weken afvalprogramma Body-Fit, ons summer ready/after sun plan of de 1 op 1 begeleiding met onze personal trainer. Wij staan voor je klaar om jouw te helpen en resultaat te geven.
Kijk snel verder op www.share-fit.nl voor meer info, wil je een kijkje komen nemen, of een proefles volgen neem dan contact met ons op of kom langs!
Show more
Facilities
General
Lockers
Coffee corner, Bar or Lounge
Parking possible
Free parking
Luxury
Showers
Airconditioning
Massage chair
Private showers
Equipment
Abwheel
Balance trainer
Boxing gloves
Cable crossover
Crosstrainer
Decline benchpress
Fitness balls
Fitness elastics
Fitness belt
Flat benchpress
Hometrainer
Incline benchpress
Kettlebells
Power station
Treadmill
Push-up grips
Pull-up bar
Rowing machine
Smithmachine
Spinbike
Skipping rope
Squat rack
TRX Suspension Cables
Total offer
Group lessons
Abdominal Quarter
Aerobics
BBL (belly, buttocks, legs)
BodyBalance
BodyPump
BodyShape
Boxing
Bootcamp
Circuit training
HIIT Training
Kickboxing
Pilates
Seniors Fitness
Spinning
Steps
Yoga
Punching Bag Training
Zumba
XCORE®
Accompaniment
Free training schedule provided
Personal training
Dietitian
Subscriptions
1x in de week

for everyone

from €26,50

per month

for 1 month

Duration: 1 month
Price per year: €318,00
Prijs per month: €26,50
Registration fee: -
Number of times per week: 1
Remarks: Onbeperkt toegang tot de fitnesshal - deelnemen aan alle groepslessen - Trainingsschema's - Weging/metingen - Toegang tot Share-Fit app

Onbeperkt jaar

for everyone

from €29,00

per month

for 12 months

Duration: 12 months
Price per year: €348,00
Prijs per month: €29,00
Registration fee: -
Number of times per week: Unlimited
Remarks: Onbeperkt toegang tot de fitnesshal - deelnemen aan alle groepslessen - Trainingsschema's - Weging/metingen - Toegang tot Share-Fit app

Onbeperkt maand

for everyone

from €31,50

per month

for 1 month

Duration: 1 month
Price per year: €378,00
Prijs per month: €31,50
Registration fee: -
Number of times per week: Unlimited
Remarks: Onbeperkt toegang tot de fitnesshal - deelnemen aan alle groepslessen - Trainingsschema's - Weging/metingen - Toegang tot Share-Fit app
Extras
10 ritten kaart

Prijs: €76,50
Toelichting: Eén jaar geldig, toegang tot de fitnesshal - deelnemen aan alle groepslessen - Trainingsschema's - Weging/metingen - Toegang tot Share-Fit app

Senioren kaart

Prijs: €61,50
Toelichting: Eén jaar geldig, deelnemen aan onze seniorenfit les - Toegang tot Share-Fit app