Happy Fitness Vlissingen
Happy Fitness Vlissingen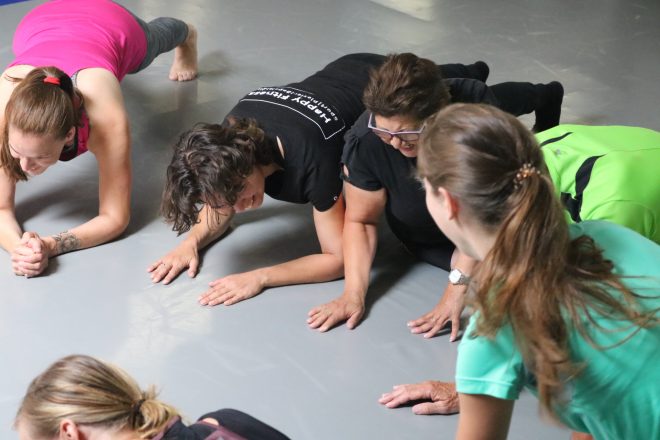 Westerzicht 388
,
4385 BN
,
Vlissingen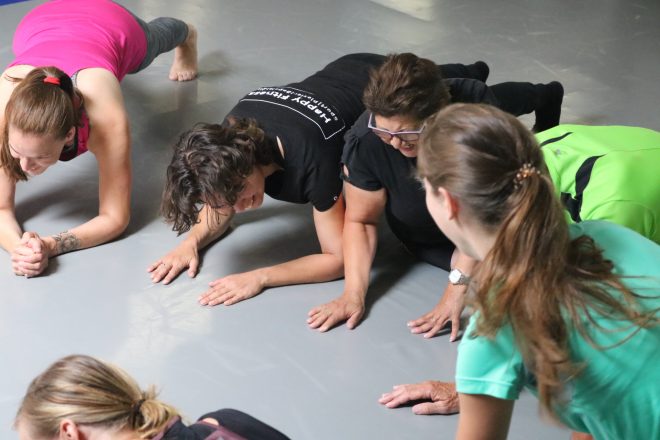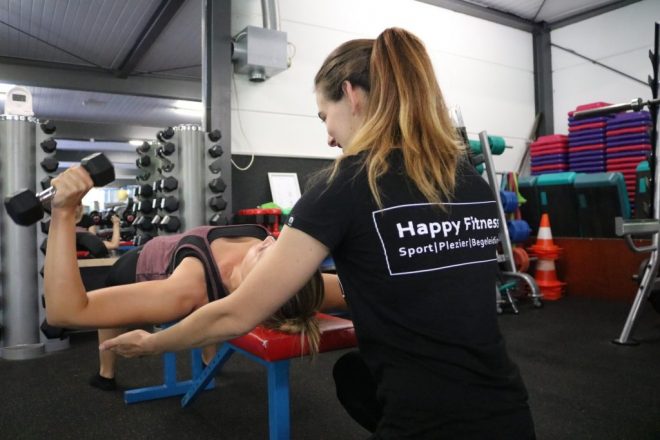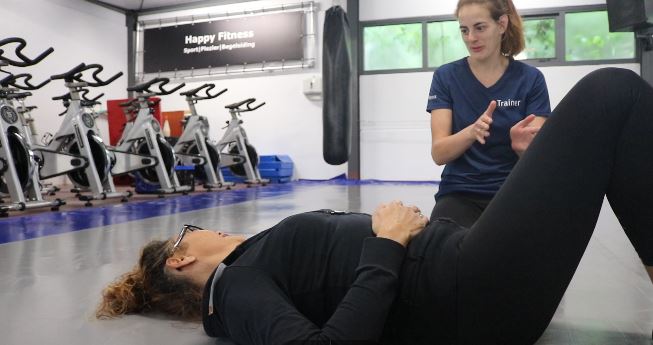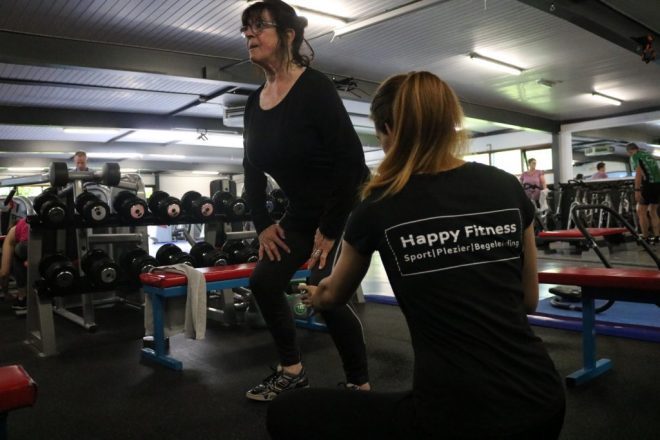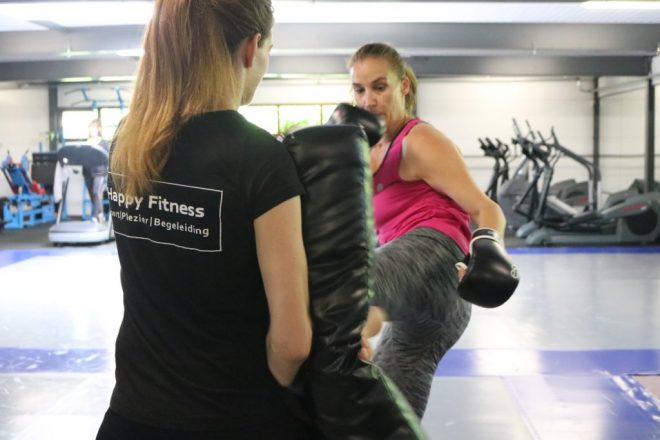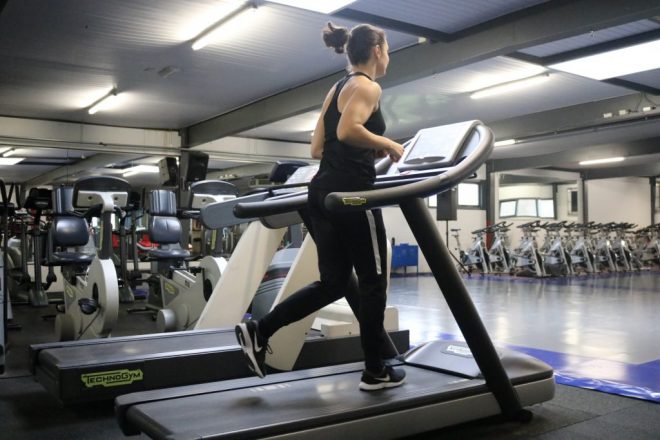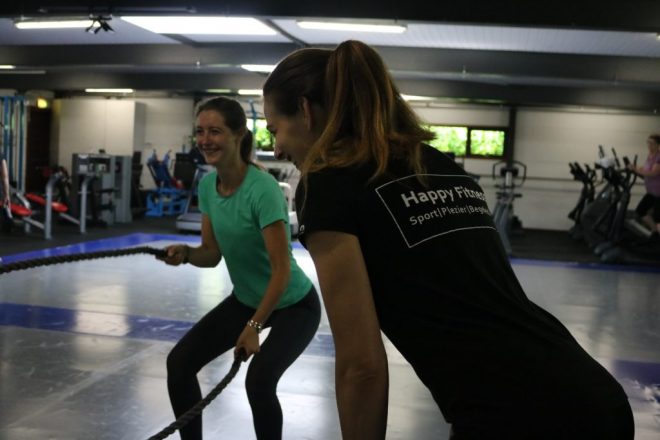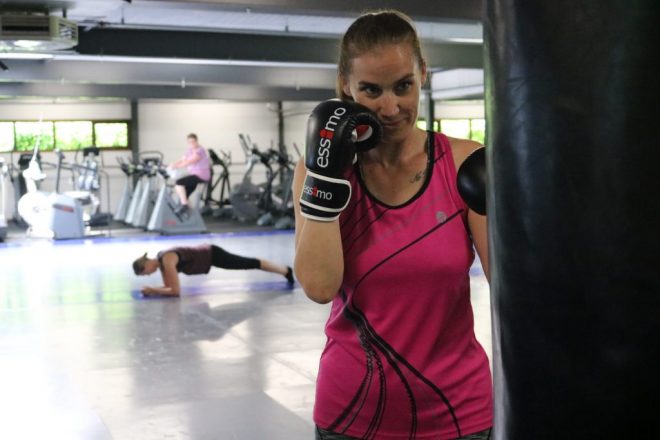 General information
Kleinschalig sporten met enthousiaste begeleiding.
Fitness, groepslessen en vechtsport; alles in 1 abonnement.
Lekker duidelijk, daar houden we van. U kiest 1 abonnement waarmee u kunt fitnessen , alle groepslessen kunt volgen en mee kan doen met onze vechtsportlessen. Bovendien blijven alle ongebruikte lessen staan zolang u lid bij ons bent. Zodat u een keer op vakantie kunt gaan, zonder dat daarbij uw lessen verlopen.
Al onze lessen worden gegeven door gediplomeerde trainers met passie voor het vak. En al onze trainers schrijven de trainingen zelf, zodat alle trainingen zijn aangepast op onze leden.
Ook in de fitness krijgt iedereen een op hem of haar aangepast trainingsschema. De eerste keer helpt de trainer u op weg met uitleg over de oefeningen en een op maat gemaakt fitnessschema. Daarnaast is er altijd een trainer aanwezig om uw vragen te beantwoorden of te helpen met de oefeningen.
Na afloop van de training schenken wij graag een gratis bakje koffie of thee voor u in.
Show more
Customer stories
Facilities
General
Wifi available
Company fitness possible
Free coffee or tea
Parking possible
Free parking
Weights
Barbells 10kg
Barbells 20kg
Plates 0,5kg
Plates 1kg
Plates 1,25kg
Plates 1,5kg
Plates 2,5kg
Plates 5kg
Plates 10kg
Plates 15kg
Plates 20kg
Equipment
Abwheel
Balance trainer
Boxing gloves
Crosstrainer
Fitness balls
Fitness elastics
Hometrainer
Kettlebells
Power station
Treadmill
Pull-up bar
Spinbike
Skipping rope
Squat rack
TRX Suspension Cables
Total offer
Group lessons
Abdominal Quarter
Aerobics
BBL (belly, buttocks, legs)
BodyPump
Boxing
Circuit training
HIIT Training
Kickboxing
Pilates
RPM
Seniors Fitness
Spinning
Yoga
Accompaniment
Free training schedule provided
Personal training
Dietitian
Physiotherapy
Subscriptions
Happy Fit

for everyone

from €26,00

per 4 weeks

for 1 month

Duration: 1 month
Price per year: €338,00
Prijs per month: €28,17
Registration fee: -
Number of times per week: 1
Remarks:

Happy Actief

for everyone

from €40,00

per 4 weeks

for 1 month

Duration: 1 month
Price per year: €520,00
Prijs per month: €43,33
Registration fee: -
Number of times per week: 2
Remarks:

Happy Fanatiek

for everyone

from €48,00

per 4 weeks

for 1 month

Duration: 1 month
Price per year: €624,00
Prijs per month: €52,00
Registration fee: -
Number of times per week: Unlimited
Remarks:

Happy Fit

for youth

from €21,00

per 4 weeks

for 1 month

Duration: 1 month
Price per year: €273,00
Prijs per month: €22,75
Registration fee: -
Number of times per week: 1
Remarks: jeugd t/m 15 jaar

Happy Actief

for youth

from €31,00

per 4 weeks

for 1 month

Duration: 1 month
Price per year: €403,00
Prijs per month: €33,58
Registration fee: -
Number of times per week: 2
Remarks: jeugd t/m 15 jaar

Happy Fanatiek

for youth

from €36,00

per 4 weeks

for 1 month

Duration: 1 month
Price per year: €468,00
Prijs per month: €39,00
Registration fee: -
Number of times per week: Unlimited
Remarks: jeugd t/m 15 jaar

Happy Fit

for everyone

from €22,10

per 4 weeks

for 12 months

Duration: 12 months
Price per year: €287,30
Prijs per month: €23,94
Registration fee: -
Number of times per week: 1
Remarks:

Happy Actief

for everyone

from €34,00

per 4 weeks

for 12 months

Duration: 12 months
Price per year: €442,00
Prijs per month: €36,83
Registration fee: -
Number of times per week: 2
Remarks:

Happy Fanatiek

for everyone

from €40,80

per 4 weeks

for 12 months

Duration: 12 months
Price per year: €530,40
Prijs per month: €44,20
Registration fee: -
Number of times per week: Unlimited
Remarks:

Happy Fit

for youth

from €17,85

per 4 weeks

for 12 months

Duration: 12 months
Price per year: €232,05
Prijs per month: €19,34
Registration fee: -
Number of times per week: 1
Remarks: jeugd t/m 15 jaar

Happy Actief

for youth

from €26,35

per 4 weeks

for 12 months

Duration: 12 months
Price per year: €342,55
Prijs per month: €28,55
Registration fee: -
Number of times per week: 2
Remarks: jeugd t/m 15 jaar

Happy Fanatiek

for youth

from €30,60

per 4 weeks

for 12 months

Duration: 12 months
Price per year: €397,80
Prijs per month: €33,15
Registration fee: -
Number of times per week: Unlimited
Remarks: jeugd t/m 15 jaar

Happy Fit

for everyone

from €19,50

per 4 weeks

for 24 months

Duration: 24 months
Price per year: €253,50
Prijs per month: €21,13
Registration fee: -
Number of times per week: 1
Remarks:

Happy Actief

for everyone

from €30,00

per 4 weeks

for 24 months

Duration: 24 months
Price per year: €390,00
Prijs per month: €32,50
Registration fee: -
Number of times per week: 2
Remarks:

Happy Fanatiek

for everyone

from €36,00

per 4 weeks

for 24 months

Duration: 24 months
Price per year: €468,00
Prijs per month: €39,00
Registration fee: -
Number of times per week: Unlimited
Remarks: