Fitnesscentrum Medemblik
Fitnesscentrum Medemblik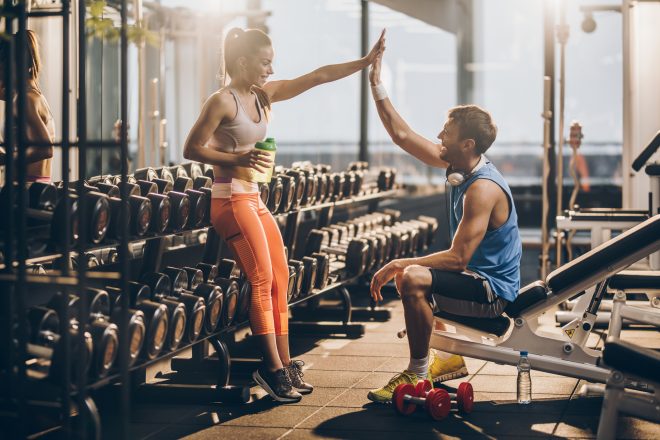 Overleek 9
,
1671 GD
,
Medemblik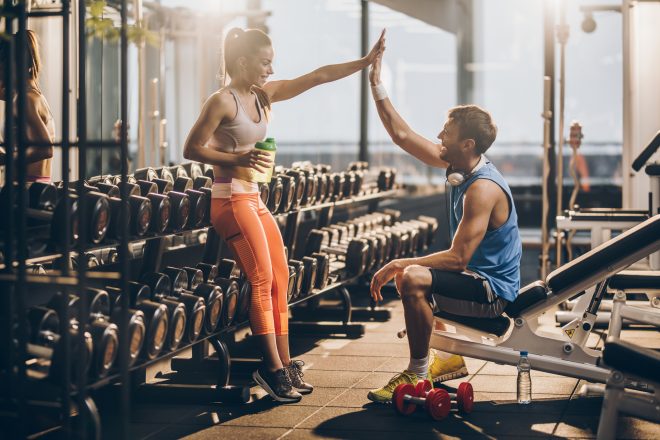 General information
Welkom bij Fitnesscentrum Medemblik
Een gezond en sterk lichaam
Sport is goed voor de gezondheid, Dat weten we allemaal. Tegelijkertijd draagt sporten bij aan een fitte en vitale samenleving. Uit tal van onderzoeken blijkt dat bewegen en gezond eten de beste manier is om ons lichaam en immuunsysteem te verbeteren. Bewegen zorgt niet alleen voor lichamelijke fitheid maar ook voor mentale fitheid. Zo gaat het stress en depressies tegen, Vertraagd het de ontwikkeling van dementie en verminderd het aantal psychische klachten. Tegelijkertijd leidt sporten tot een betere nachtrust meer zelfvertrouwen en sociale vaardigheden. Sporters zijn het hier ongetwijfeld mee eens!
Fitnesscentrum Medemblik staat altijd voor je klaar. Wij staan te springen om je alle positieve effecten van bewegen te laten ervaren. Kom je ook bij ons langs? Profiteer nu van onze najaarsactie: Schrijf je je nu in, SPORT JE DE EERSTE 2 MAANDEN GRATIS! Of je nu wilt afvallen, conditie opbouwen of wilt werken aan extra spiermassa. Je kunt bij ons met elk doel terecht. Alleen, of onder begeleiding van een instructeur.
Heb je nog geen ervaring met fitness? Laat dan een trainingsschema maken door een van onze instructeurs en ga samen aan de slag! Heb je al ervaring met fitness? Leef je dan zelf uit in onze gym.
Wij bieden ook de mogelijkheid om te sporten onder begeleiding van een personal trainer. Deze maakt iedere keer een uitdagende workout voor jou en motiveert jou om het beste uit jezelf te halen. Resultaat gegarandeerd!
Ook op het gebied van voeding ben je bij ons op het juiste adres. Maak nu een afspraak met een van onze voedingscoaches!
Show more
Customer stories
Facilities
General
Wifi available
Lockers
Company fitness possible
Coffee corner, Bar or Lounge
Free coffee or tea
Parking possible
Free parking
Subscriptions
2 jaar lidmaadschap

for everyone

from €18,50

per 4 weeks

for 24 months

Duration: 24 months
Price per year: €240,50
Prijs per month: €20,04
Registration fee: -
Number of times per week: Unlimited
Remarks:

1 jaar lidmaadschap

for everyone

from €21,75

per 4 weeks

for 12 months

Duration: 12 months
Price per year: €282,75
Prijs per month: €23,56
Registration fee: -
Number of times per week: Unlimited
Remarks:

2 jaar daluren

for everyone

from €11,30

per 4 weeks

for 24 months

Duration: 24 months
Price per year: €146,90
Prijs per month: €12,24
Registration fee: -
Number of times per week: Unlimited
Remarks:

1 jaar daluren

for everyone

from €14,60

per 4 weeks

for 12 months

Duration: 12 months
Price per year: €189,80
Prijs per month: €15,82
Registration fee: -
Number of times per week: Unlimited
Remarks:

6 maanden

for everyone

from €27,65

per 4 weeks

for 6 months

Duration: 6 months
Price per year: €359,45
Prijs per month: €29,95
Registration fee: -
Number of times per week: Unlimited
Remarks:

4 weken

for everyone

from €35,00

per 4 weeks

for 1 month

Duration: 1 month
Price per year: €455,00
Prijs per month: €37,92
Registration fee: -
Number of times per week: Unlimited
Remarks:
Extras
10 rittenkaart

weekpas

dagpas

personal training

bodysupport trajact (12 weken)